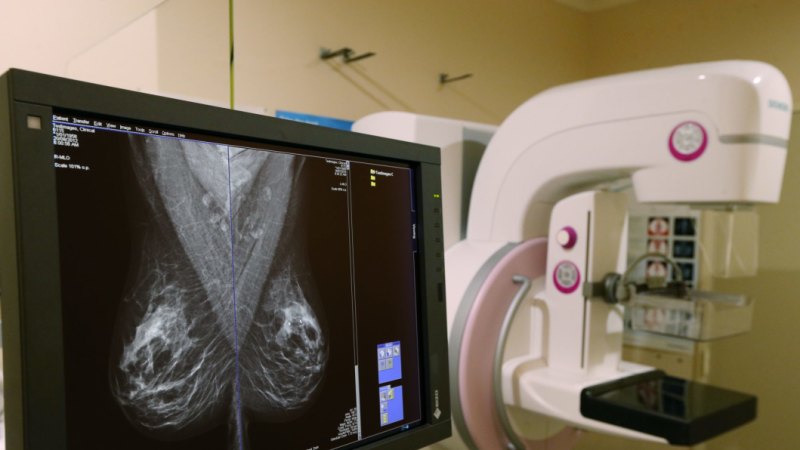 "But there is a very similar drug called epirubicin, which does not bind to prion proteins," Dr Möller said.
Loading
"Doctors usually use one or the other based on personal preference rather than science, but we've found a reason to prioritise one over the other based on protein levels."
Triple-negative breast cancer accounts for up to 20 per cent of all breast cancer cases and is usually more aggressive than more common forms of breast cancer, with a higher mortality rate, especially for the five-year mark after diagnosis.
Dr Möller said it was possible that the rate was higher because the cancer was not being treated in the most effective way.
"Therefore if we can guide the therapy and make it the most effective for the individual patient, we'll obviously reduce that mortality rate," he said.
"There's not an optimal treatment for triple-negative breast cancer, and there's a lack of real guidance currently for what's the best therapy for an individual patient."
He said a simple blood test could be used to determine the level of prions a patient has, which would then indicate whether to use the more commonly used drug or the alternative.
Rhonda Mead was diagnosed with triple-negative breast cancer in 2012 at the age of 48, and shortly after underwent an emergency mastectomy.
However, the cancer had already spread to her lymph nodes, and she underwent extensive chemotherapy and radiation therapy, before eventually being declared in remission.
She said the process was gruelling, and any method that could improve it for women was a major step forward.
"Just for your own sense that you've got some control over it, because it really is a 'fingers crossed' sort of process when it comes to the therapy," Ms Mead said.
"And even when you finish the therapy for triple-negative cancer, you don't have the bonus that other breast cancer survivors have in that they keep up the medication for up to 10 years afterwards — which doesn't happen with triple-negative."
"To be offering a targeted approach to women could certainly give them more peace of mind."
The research team based their findings on existing biopsies of former cancer patients, and the next phase of the research will focus on applying the blood test and subsequent epirubicin chemotherapy to current patients.
Triple-negative breast cancer is called that because it lacks all three of the usual receptors found in other types of breast cancer: the oestrogen, progesterone and HER2 receptors.
The research has been published in the journal JCI Insight.
Stuart Layt covers health, science and technology for the Brisbane Times. He was formerly the Queensland political reporter for AAP.